Have A Septic Emergency? Call Us Now – We Can Help!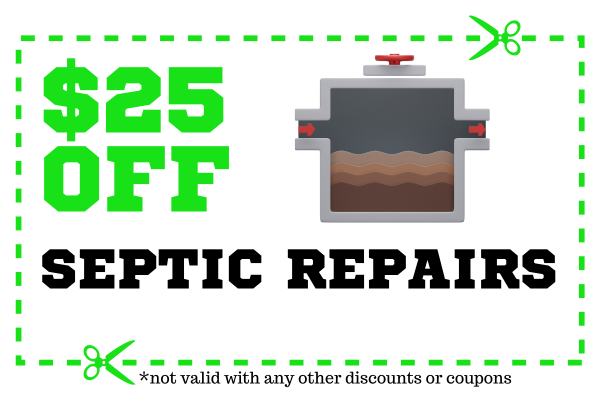 Great
3.8
★
★
★
★
☆
Based on 77 reviews from
review us on
Carey
★★★★★
Aptly named, Best Septic was the best! I wasn't sure what was wrong with my system. They came out, cleaned things up (after serious digging), and explained the situation. The follow up work was quick and thorough and timely. I can't say enough about the professionalism - from the front desk and scheduling to the guy digging and dumping my waste - and the team who returned to help me troubleshoot. I had the BEST service from Best and absolutely recommend them and will be using them again. Thank you Best Septic!
Rob Walker
★★★★★
Best Septic did a fantastic job of bailing me out when my septic alarm went off. It was 4th of July weekend and they still got here ASAP. Their technician, David was extremely professional and helpful. Turns out the issue I thought I had (and had authorized doing) was not the problem. David fixed it quickly and ended up saving me a lot of money that I didn't need to spend. We will use Best Septic every time from here on out.
James Conachen
★★★★★
We have Best septic pump our tank so we could replace our Orangeburg drains. They arrived on time and were very fair with the pumping fee. Very happy!
Andrea Hargis
★★★★★
Had them come out in a new d-box and entire drain field. I can't emphasize strongly enough how professional and friendly everyone was, so easy to work with from the ladies on the phone, the owner who came to do the bid, and the guys who did the work. Getting a bid was fast and easy, the Permit took longer than expected, but everyone at best septic communicated with us during the wait, and as soon as we had that the work got done. 100% recommend, and I'll come to them again if we need any septic work.
Don't Panic! How to Handle a Septic Emergency With Help From The Best Tank Pumping Company
When a septic emergency strikes, it can be a worrying and overwhelming situation. A septic alarm can be an indicator that your septic tank is full or has malfunctioned, leading to potential damage to your septic system or property. However, there is no need to panic when you have access to the Best Septic Tank Pumping company standing by to help. With emergency response and timely service, they can help resolve your septic emergency quickly and efficiently.
What to Do During a Septic Emergency
During a septic emergency, it is crucial to remain calm and take immediate action to prevent further damage. Here are some important steps to follow:
Step 1: Assess the situation – If you notice a septic alarm going off or suspect a septic emergency, quickly locate your septic tank and visually inspect it for any signs of overflowing or leakage. If you are unsure, contact us immediately for assistance.
Step 2: Limit water usage – Reduce water usage in your home to prevent further strain on the septic system. Avoid using toilets, showers, sinks, and dishwashers until the issue is resolved. Every drop of water that goes down the drain will contribute to the problem.
Step 3: Contact our emergency septic team as soon as possible – Once you have assessed the situation and limited water usage, contact us for immediate assistance. We have emergency response services available and can quickly diagnose and send out a crew to resolve the issue.
Step 4: Follow professional advice – While waiting for the emergency septic team to arrive, it is important to follow our instructions. We may advise you to turn off your septic alarm, close off the affected area, or take other precautionary measures. Following our guidance will help minimize the risk of further damage and ensure a quicker resolution.
Remember, a septic emergency requires prompt attention, so don't delay in contacting us as soon as possible. We have the expertise, equipment, and experience to handle the situation efficiently and effectively.
Septic Alarm? Don't Panic – We Can Help! 
Emergencies can be stressful, and a septic alarm going off is no exception. However, when faced with a septic alarm emergency, there is no need to panic. The Best Septic Tank Pumping company is here to help you navigate through this situation.
When your septic alarm starts blaring, it is a clear indication that there is a problem with your septic system. But fear not! We have experienced professionals who can quickly assess the situation and provide the necessary assistance.
Whether your septic tank is full and needs immediate pumping or there is a malfunction that needs fixing, the experts are just a call away. We have the skills, equipment, and knowledge to handle any septic emergency efficiently and effectively.
By contacting us you can trust that your septic emergency will be resolved promptly, minimizing any potential damage to your property. Our prompt response and expert service will put your mind at ease, knowing that you are in capable hands.
So, if your septic alarm starts sounding, take a deep breath and reach out to the Best Septic Tank Pumping company. We will help you tackle the emergency with ease, ensuring that your septic system is back to functioning properly in no time.
How the Best Septic Tank Pumping Company Provides Emergency Service and Response
When it comes to a septic emergency, you need a reliable septic tank pumping company that can provide immediate assistance and response. We understand the urgency of the situation and are equipped to handle emergencies efficiently.
First and foremost, we have a dedicated team of experienced professionals who are available around the clock to respond to your call. We understand that emergencies can happen at any time, and we prioritize providing timely service to help resolve your septic emergency as quickly as possible.
Additionally, the Best Septic Tank Pumping company has the necessary equipment and tools to diagnose and address the issue effectively. We use advanced technology and techniques to assess the situation and determine the best course of action. Whether it's a simple pump-out or a more complex repair, we have the expertise to handle it all.
When it comes to a septic emergency, you can trust the Best Septic Tank Pumping company to provide emergency service and response. With our expertise, equipment, and dedication to customer satisfaction, we will resolve your septic emergency.