Need A Reliable Septic Contractor? Call Us Now – We Can Help!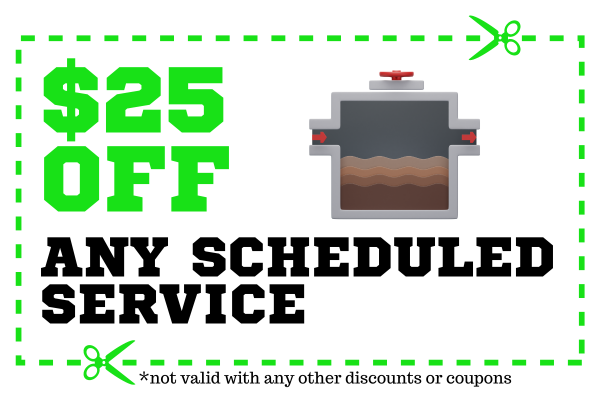 Great3.8★★★★☆ Based on 77 reviews from review us onCarey ★★★★★ Aptly named, Best Septic was the best! I wasn't sure what was wrong with my system. They came out, cleaned things up (after serious digging), and explained the situation. The follow up work was quick and thorough and timely. I can't say enough about the professionalism - from the front desk and scheduling to the guy digging and dumping my waste - and the team who returned to help me troubleshoot. I had the BEST service from Best and absolutely recommend them and will be using them again. Thank you Best Septic!Rob Walker ★★★★★ Best Septic did a fantastic job of bailing me out when my septic alarm went off. It was 4th of July weekend and they still got here ASAP. Their technician, David was extremely professional and helpful. Turns out the issue I thought I had (and had authorized doing) was not the problem. David fixed it quickly and ended up saving me a lot of money that I didn't need to spend. We will use Best Septic every time from here on out.James Conachen ★★★★★ We have Best septic pump our tank so we could replace our Orangeburg drains. They arrived on time and were very fair with the pumping fee. Very happy!Andrea Hargis ★★★★★ Had them come out in a new d-box and entire drain field. I can't emphasize strongly enough how professional and friendly everyone was, so easy to work with from the ladies on the phone, the owner who came to do the bid, and the guys who did the work. Getting a bid was fast and easy, the Permit took longer than expected, but everyone at best septic communicated with us during the wait, and as soon as we had that the work got done. 100% recommend, and I'll come to them again if we need any septic work.
The Convenience of Having All Your Septic Needs Handled by One Company
Finding a reliable septic company that can handle all your septic needs can be a challenge. But, with the Best Septic Tank Pumping Company, you don't have to worry about making multiple calls for different services. Our trusted septic company provides a full suite of services, including septic tank pumping, grease trap cleaning, and maintenance services, making it easier for customers to manage their septic needs. With one phone call, you can handle all your septic needs quickly and efficiently.
One Call To Handle Just About Any Septic Need
When it comes to septic services, convenience is key. No one wants to deal with the hassle of contacting multiple companies for various septic needs. That's why the Best Septic Tank Pumping Company offers the ultimate convenience by handling just about any septic need with just one phone call.
Whether you need septic tank pumping, grease trap cleaning, or maintenance services, our reliable septic company has got you covered. Gone are the days of wasting time and energy searching for different companies to handle each aspect of your septic system. With the Best Septic Tank Pumping Company, you can trust that we have the expertise and resources to take care of it all.
One of the main advantages of having one company handle all your septic needs is the simplicity it provides. Instead of making multiple phone calls, scheduling appointments, and coordinating different service providers, you can save time and effort by relying on a single trusted company. With just one call, you can have peace of mind knowing that all your septic needs will be taken care of efficiently and professionally.
In addition to the convenience, choosing one company for all your septic needs can also lead to cost savings. When you establish a long-term relationship with our septic company, we become familiar with your system and its unique requirements. This familiarity allows us to provide more accurate and cost-effective services, resulting in potential savings for you. Moreover, bundling multiple services with one company often comes with discounted rates, making it even more cost-effective for you in the long run.
Having one company handle all your septic needs means you can build a trusting relationship with us. You won't have to constantly explain your system to different technicians or worry about inconsistencies in service. The Best Septic Tank Pumping Company will get to know your system inside and out, allowing us to provide tailored solutions and proactive maintenance to prevent future issues.
Septic Services We Offer
When it comes to septic tank maintenance, Best Septic Tank Pumping offers a wide range of services to meet all of your needs. Our experienced technicians are trained to handle everything from routine maintenance to emergency repairs, ensuring that your septic system is always functioning at its best.
One of the primary services we offer is septic tank pumping. Regular pumping is essential to prevent clogs and maintain the health of your septic system. Our fleet of 1,000 to 3,000-gallon vacuum trucks allows us to efficiently pump out your tank, removing any built-up waste and debris. We also provide thorough cleaning of the tank, ensuring that it is left in optimal condition.
In addition to pumping, we offer septic system inspections. Our technicians will carefully assess your entire system, including the tank, drain field, and any associated components. This comprehensive inspection allows us to identify any potential issues or areas of concern, providing you with peace of mind and the opportunity to address problems before they escalate.
We also provide septic system repairs and maintenance. Whether you have a leaky pipe, a malfunctioning pump, or a damaged drain field, our skilled technicians have the expertise to fix the problem efficiently and effectively. We use state-of-the-art equipment and techniques to ensure that repairs are completed to the highest standard, minimizing disruption to your daily life.
Septic System Inspections & EvaluationsSeptic System MaintenanceSeptic Tank Riser InstallationSeptic System RepairsSeptic Tank Pumping Septic System InstallationGrease Trap Pumping